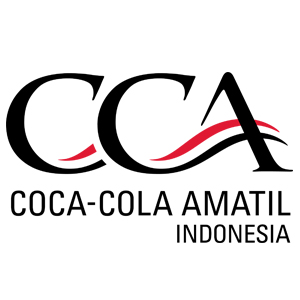 Login untuk melihat gaji
Executive Staff / Middle Staff,Senior Staff
Job Description
Job Purpose :
Deliver budgeted sales and profit for the General Trade Local Key Account (GT - LKA)/Modern Immediate Consumer (GT - MIC) in their area through the implementation of defined packaging, pricing strategies and innovative volume driving promotional programs in order to achieve volume and revenue targets.
Job Description :
Identifying and registering new account in order to add potential account to grow the business.
Developing and negotiating trading term (including legal agreement development with Legal team) & promotion in order to establish and manage business partnership to grow the business.
Develop promotional and trade marketing programs in line with the promotion guidelines that deliver category growth through effective management of trade spends in order to deliver benefits to both CCAI and the customer
Deliver agreed trading terms, volume, profit and market share for the customer and CCAI in order to maximize revenue, profit and customer satisfaction.
Manage mix, core pack penetration, ensure promotional compliance/package penetration and other areas under their control in order to generate profitable revenue.
Guide and working with the local operations team while managing trading terms in order to achieve the Sales and Revenue targets for the GT LKA/ GT MIC segment
Coordinate the cooler equipment implementation in GT MIC/ GT LKA to ensure effective cooler distribution
Deliver outlet activation or any promotion program with GT LKA/ GT MIC to increase brand awareness for GT LKA/ GT MIC consumers
Conduct business review with strategic account (especially outlet with trading terms) and assess the performance of existing account in terms of size/ volume, location, brand, and segment to ensure volume target achievement.
Identify area for improvement, develop improvement program, execute and monitor the implementation to increase process efficiency, cost effectiveness, or increase productivity.
Control credit on system and in-field as well as executing follow up action in order to maintain account receivable management
Identify area for improvement, develop improvement program and monitor the implementation to increase process efficiency, cost effectiveness, or increase productivity
Job Requirement
Minimum Diploma Degree (D3) from any disciplines
Minimum 3 years working experience on Sales Function
Technical Competencies :
Product Knowledge
Account Management
Managing Sales
Merchandising & Market Execution
Company & Business Knowledge
Effective Negotiation
Analyzing Data
Behavioral Competencies

Leadership:
Insight
Commercial
Break-through Thinking
Curiosity
Leadership
Engage and Inspire
Coach and Develop
Empower with Accountability
Achievement
Deliver Results
Collaborate
Influence
Strength
Optimism
Confidence
Discipline
Company Description
Coca-Cola Amatil Indonesia, sebagai perusahaan minuman ringan terkemuka di Indonesia yang memproduksi dan menjual produk-produk dari Perusahaan Coca-Cola, selalu ingin memberikan layanan terbaik kepada seluruh pelanggan dan konsumen.

Pusat Kontak Nasional sebagai Layanan Pelanggan yang didukung oleh Coca-Cola Amatil Indonesia sejak tahun 2005 adalah bentuk komitmen untuk memberikan kemudahan bagi pelanggan, konsumen maupun masyarakat yang ingin memfasilitasi dan membutuhkan layanan dari CCAI. Dengan didukung oleh sumber daya manusia yang berkualitas dan andal, proses dan sistem yang terintegrasi, kami siap membantu Anda.

Melalui layanan pelanggan dengan teknologi yang terintegrasi, kami menyediakan sumber daya manusia yang dapat memfasilitasi akses dan waktu yang sesuai dengan Tingkat Layanan Perjanjian, dan meningkatkan menjadi peluang bisnis dan membuat Manajemen Nilai Pelanggan.
Company Overview
Industry FMCG / CPG
Address South Quarter Tower C Level 22 (P, Jl. R.A.Kartini No.Kav. 8, RT.10/RW.4, Cilandak Bar., Kec. Cilandak, Kota Jakarta Selatan, Daerah Khusus Ibukota Jakarta 12430