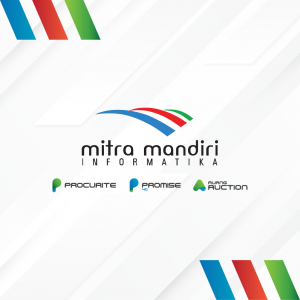 Job Requirement
Candidate must possess at least a Diploma, Bachelor's Degree, any field.
At least 1 year of working experience in the related field is required for this position / Fresh Graduate are welcome
Can communicate with English will be advantages
Having Experience in sales ERP will be advantages
Proven Account Management skills required in order to create, maintain and enhance customer relationships
Extremely detail oriented
Motivated, goal oriented, persistent and a skilled negotiator
High level of initiative and work well in a team environment
Excellent written and oral communication skills
Handles stressful situations and deadline pressures well
Visibility requires maintaining a professional appearance and providing a positive company image to the public.
Company Description
The Legacy of Mitra Mandiri Informatika (MMI) began in 1992 as a software development Company. Having started in the Telecommunication Industry, MMI achieved significant success in the area after just a few short years. The company further spread its solutions to the public Sector, Utilities and other Industry. MMI's continued success is apparent when in 1996, MMI was appointed as an IBM Business Partner in Indonesia, and received an achievement award just a year later. MMI is an IBM Premier Business Partner from 2007 until today.
Today MMI does not only provides Software and Hardware Infrastructure to the clients, MMI also delivers total IT Solutions, including Supply Chain Management (SCM), E-Government (ERP), Consulting Services, and Managed-services.
Why Join Us?
-
Company Overview
Industry Telecommunication
Address Jl. Tebet Timur Dalam Raya No. 43, Jakarta Selatan
Tanggal berakhir : 28 Augustus 2022
APPLY
Perhatian!
Semua lowongan yang tayang di website www.relasio.com sudah melalui proses verifikasi.
Relasio.com tidak bertanggung jawab bila terjadi hal-hal yang dapat menimbulkan kerugian bagi Anda dan tidak memberikan uang sebagai pembayaran atas biaya pendaftaran, biaya administrasi atau dalam bentuk apapun agar terhindar dari penipuan.