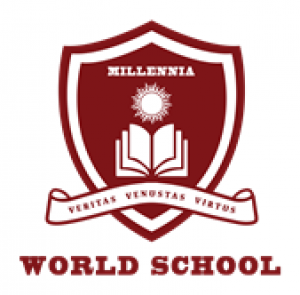 Job Description
– General teaching:
Make lesson plans for teaching
Teaching in class
Conduct assessments and reports for students
– Involve in school events
– Any other tasks as directed by the director or principal
Job Requirement
Able to communicate clearly and fluently in English
Bachelor Degree holder in the related major or specialized subject.
Able to use Microsoft Word, Excel, Powerpoint, Google Apps (drive, sheets, docs, etc)
Able to teach all subject in English, creative in teaching and familiar with play based learning
Helpful and cooperative
Able to work collaboratively with other
Maintain a positive and friendly working ambiance
Company Description
In the 21st century, every educational system faces the challenge of preparing young generations for a life of the future that is not only complex, but constantly changing as well, and hence, mostly unknown and unpredictable. However, it is clear that intellectual flexibility, creative thinking, independent judgment, moral discernment, refined written and oral communication skills, and the ability to collaborate effectively are essential to success in today's ever changing world. Millennia World School(MWS) offers a developmentally appropriate, experiential approach towards education. We use Science to inspire artistic thinking and Art to inspire scientific thinking. Each subject is interlaced with every other subject while providing nuance, context and deeper meaning for each. Music, art and movement are as important to the curriculum as Math, Science and Languages. Through playful and engaging learning strategies we develop and create compassionate and critical thinkers. We also provide a safe, caring and nurturing environment in order for children to blossom.
Company Overview
Industry Education / course/ Training
Address Jl. Merpati Raya No.103, Sawah Lama, Kec. Ciputat, Kota Tangerang Selatan, Banten 15413
Tanggal berakhir : 31 Mei 2022
APPLY
Perhatian!
Semua lowongan yang tayang di website www.relasio.com sudah melalui proses verifikasi.
Relasio.com tidak bertanggung jawab bila terjadi hal-hal yang dapat menimbulkan kerugian bagi Anda dan tidak memberikan uang sebagai pembayaran atas biaya pendaftaran, biaya administrasi atau dalam bentuk apapun agar terhindar dari penipuan.