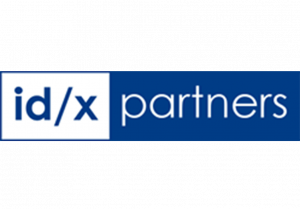 Job Description
Work with developers to design algorithms and flowcharts
Produce clean, efficient code based on specifications
Integrate software components and third-party programs
Verify and deploy programs and systems
Troubleshoot, debug and upgrade existing software
Gather and evaluate user feedback
Responsible for creation of all coded Front-end deliverables
Responsible for architecting and defining the Front-end framework to solve complex designs and interactions that reflect the creative and art direction provide
Recommend and execute improvements
Create technical documentation for reference and reporting
Participates in developing supporting proposal materials for projects
Having fundamental understanding of the creative aesthetic to implement technically across a variety of platforms and frameworks
Participates in scoping and planning work
Job Requirement
Proven experience as a Software Developer, Software Engineer, Front End or similar role
Familiarity with Agile development methodologies
Experience with software design and development
Knowledge of coding languages (e.g. .Net, JavaScript, C# ) and frameworks/systems (e.g. AngularJS, Git)
Ability to learn new languages and technologies
Excellent communication skills
Resourcefulness and troubleshooting aptitude
Attention to detail
BSc/BA in Computer Science, Engineering or Bachelor's/College Degree a related field
Candidate must possess at least e in any field.
Company Description
id/x partners was established in 2002 by ex-bankers and management consultants who have vast experiences in credit cycle and process management, scoring development, and performance management. Our combined experience has served corporations across Asia and Australia regions and in multiple industries, specifically financial services, telecommunications, manufacturing and retail.
id/x partners provides consulting services that specializes in utilizing data analytic and decisioning (DAD) solutions combined with an integrated risk management and marketing discipline to help clients optimize the portfolio profitability and business process.
Comprehensive consulting service and technology solutions offered by id/x partners makes it as a one-stop service provider.
Company Overview
Industry Consultant (Business & Management)
Address Gedung Millenium Centennial Center, Level 41 Jl. Jend. Sudirman Kav. 25, Jakarta, Indonesia 12920
Tanggal berakhir : 30 April 2023
APPLY
Perhatian!
Semua lowongan yang tayang di website www.relasio.com sudah melalui proses verifikasi.
Relasio.com tidak bertanggung jawab bila terjadi hal-hal yang dapat menimbulkan kerugian bagi Anda. Kami menyarankan agar Anda tidak memberikan uang sebagai pembayaran atas biaya pendaftaran, biaya administrasi atau dalam bentuk apapun agar terhindar dari penipuan.