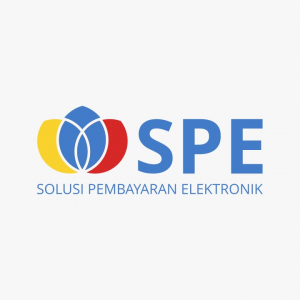 Job Description
- Install, configuring, testing and maintaining application based on cloud infrastructure
- Migration from existing on-premise server to cloud based infrastructure
- Identifying, analyzing and resolving vulnerabilities and deployment issues
- Developing, maintaining and planning for system growth accordance with best practices
Job Requirement
- Alibaba, GCP Cloud certification preferred
- Strong understanding of Linux (CentOS and Redhat)
- Experience in implementing CI/CD (GIT)
- Experience in implementing feature (dockerization and etc) large scale project in the cloud
- Experience in cloud migration
Company Description
PT Solusi Pembayaran Elektronik (SPE Solution) is a growing fintech solution company, consisting of diverse young and tech-savvy talents called SPEcial Team. SPE Solution greatly encourages talent's growth and development, both in terms of professional skills and personal competencies.

The SPEcial team has been continuously collaborating and combining diverse expertise to deliver next-gen fintech solutions for influential enterprises in the country such as BNI, Doku, BTN, Pertamina, Ditjen AHU, several big e-commerce in Indonesia, and more.

SPE Solution itself has been registered with Ministry of Industry of the Republic of Indonesia and gained ISO 27001 as well as PCI DSS certifications. We have also partnered with top-of-mind brands throughout the globe, such as WhatsApp, Visa, Master Card, BNI, and many more.

Our expertise widely ranges from high-end to end-to-end enterprise fintech solutions, such as payment solution development and management, payment gateway, e-commerce, switching, chain management system, smart community, gamification, merchant management, and more.
Company Overview
Industry Financial Services
Address Ruko Great Wall, Jl. Green Lake City Boulevard No. 17-20, RT.005/RW.008, Petir, Kec. Cipondoh, Kota Tangerang, Banten 15147
Tanggal berakhir : 06 Juli 2022
APPLY
Perhatian!
Semua lowongan yang tayang di website www.relasio.com sudah melalui proses verifikasi.
Relasio.com tidak bertanggung jawab bila terjadi hal-hal yang dapat menimbulkan kerugian bagi Anda dan tidak memberikan uang sebagai pembayaran atas biaya pendaftaran, biaya administrasi atau dalam bentuk apapun agar terhindar dari penipuan.