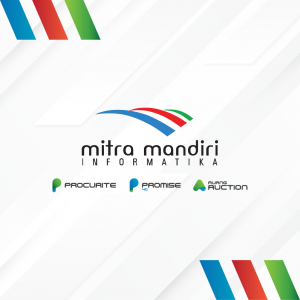 Job Requirement
Bachelor's degree in Computer Science, Technology, or related discipline
Knowing in server infrastructures and network
Knowing in Managing Operating System Windows and Linux
Knowing in Programming Languages (Java, HTML, Javascript etc)
Knowing in scripting using Bash script
Knowing in using version control (Git)
Knowing in of virtualization tools (Docker)
Knowing in develop, implement, and maintain server automation platform (Jenkins, Ansible)
Knowing in building monitoring tools (Grafana,zabix etc)
Company Description
The Legacy of Mitra Mandiri Informatika (MMI) began in 1992 as a software development Company. Having started in the Telecommunication Industry, MMI achieved significant success in the area after just a few short years. The company further spread its solutions to the public Sector, Utilities and other Industry. MMI's continued success is apparent when in 1996, MMI was appointed as an IBM Business Partner in Indonesia, and received an achievement award just a year later. MMI is an IBM Premier Business Partner from 2007 until today.
Today MMI does not only provides Software and Hardware Infrastructure to the clients, MMI also delivers total IT Solutions, including Supply Chain Management (SCM), E-Government (ERP), Consulting Services, and Managed-services.
Why Join Us?
-
Company Overview
Industry Telecommunication
Address Jl. Tebet Timur Dalam Raya No. 43, Jakarta Selatan
Tanggal berakhir : 28 Augustus 2022
APPLY
Perhatian!
Semua lowongan yang tayang di website www.relasio.com sudah melalui proses verifikasi.
Relasio.com tidak bertanggung jawab bila terjadi hal-hal yang dapat menimbulkan kerugian bagi Anda dan tidak memberikan uang sebagai pembayaran atas biaya pendaftaran, biaya administrasi atau dalam bentuk apapun agar terhindar dari penipuan.