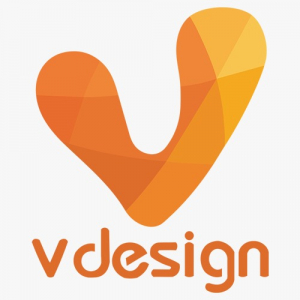 Asisten Designer Produk Interior
V Design
Job Description
1. Assist Designer in designing & manage Product development progress, can be well organized.
2. In drawing 2D Accurate so that it makes it easier for production to work
3. In 3D images are beautiful and attract customers similar to real goods such as those on the market.
Job Requirement
ARE YOU a Creative EXPERT who is interested in INTERIOR ACCESSORIES
PRODUCT?
We are a growing high-quality interior accessories studio company. We are looking for a team player who would like to grow skill with accountability concern support business owner in Bali. Create culture around trend setting in Bali and supporting local community for sustainability.
Requirements:
1. Bachelor in interior design, product design, and architect background who interest in interior accessories product would be prioritized.
2. Will be assist the designer in designing.
3. Able to work on target and deadline.
4. Accurate 2D technical drawing skill to make easier for production to work.
5. In 3D images are beautiful and able to attract customers similar to real goods such as those on the market. Good on using Sketch up software.
Qualification:
1. Aged 23-30 years old
2. Have 2-3 years of work experience.
3. Fluent in using Microsoft and Photoshop programs, Corel Draw or Illustrator, Autocad, 3D Max, Sketch up
4. Have very good taste, especially for middle upmarket design standard.
5. Able to work in a team, hard worker, honest, respectful, accountable, and have a continuous improvement spirit.
6. Open mind, Proactive, organise and good time management.
Good in English
Company Description
What we offer
We are specialized in supplying 4 &5 star beach resort hotels, tropical resorts and villas with contemporary designed hospitality essentials.
We custom make the products which are practical and aesthetic in use to help you create the ambiance your target clients will enjoy.
Our collection contains lighting products, hotel room accessories, bathroom amenities and soft furnishing. Our products make the guests experience various ambiances by light reflection, beauty, perfume, shape, texture and color.
Our philosophy
V Design company was created in 2009 with idea to add a contemporary touch to Indonesian hospitality essentials, drawing on Indonesia's rich natural resources and long tradition of craftsmanship.
At V Design we know that every space has a different propose, with different type of target customer in mind. At VDesign we believe that design is functional art for living and because of that we specialize in creating contemporary hospitality essentials which can easily be integrated into the brand and design to create the ambiance the guests will love.
We love the challenge of helping the customers create the ambiance for their target clients with V Design products. We use existing products from several different collections or I custom make the product to interpret my clients brand into the object. We help our clients at hospitality industry interpret their target client's character into the space and create the ambiance that clients can relate to. The creative process never ends!
Normally we are looking for inspiration in nature, from playing with materials or the function we want the product to have and the way people will actually make use of the product. We try to see the interaction between the object which we would like to create, the people who will use it and the space where this object will be used.
V SENSES
"V Senses " is V Design brand , we create a different ambiance by stimulating " the 5 Senses", we also consider the functionality and easy maintenance of the product.
Company Overview
Industry Art / Design / Fashion
Address denpasar
Tanggal berakhir : 30 April 2023
APPLY
Perhatian!
Semua lowongan yang tayang di website www.relasio.com sudah melalui proses verifikasi.
Relasio.com tidak bertanggung jawab bila terjadi hal-hal yang dapat menimbulkan kerugian bagi Anda. Kami menyarankan agar Anda tidak memberikan uang sebagai pembayaran atas biaya pendaftaran, biaya administrasi atau dalam bentuk apapun agar terhindar dari penipuan.