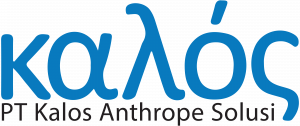 Job Description
• Menangani Instalasi , Pemeliharaan (Maintenance) perangkat jaringan
Contoh : Router, Switch, Firewall, SAN Switch, Storage.
• Menangani Monitoring Tools, Logging Tools, SIEM
Contoh : MRTG, PRTG, Splunk, Arcsight, dsb
• Melakukan instalasi di seluruh Indonesia
Job Requirement
Level : Entry (L1 Network Engineer)
Penempatan : Multinational CISCO (Gold)Partner / System Integrator
Posisi tersedia : 30 slot
Preferensi Khusus
Akan jadi nilai lebih jika anda memiliki pengetahuan / pengalaman berikut:
• Pernah mengikuti pelajaran terkait Jaringan
• Pernah mempelajari Administrasi Operating system dalam
sebuah perusahaan
• Memiliki keterampilan / pengalaman Leadership
• Memiliki sertifikasi IT Internasional (CISCO / Microsoft / Juniper)
Company Description
Trusted Partner
We always put TRUST as our core value, and we have proven along the years
Agility
We aware that in Business Agility (Flexibility) is important to deliver our excellent project & Services, so PT Kalos Anthrope Solusi always give our best  in our support.
Excellent Core Team
Our core team member is passionate in Technology. We have expertise in Data Center Technology (CCIE Datacenter), Expert in Security & Collaboration.
Recruiting Method
Our excellent method in Recruiting, has proven the Quality of our engineers, with more than 96% satisfaction (more than 600 engineers along the years)
Customer Satisfaction
Our satisfied Customer continuously using our services as their business grow.
Why Join Us?
Bridge for your Great Future
If you're a youngster who need an opportunity to join BIG Company, we can provide you the opportunity.
Big Company has a lot of procedure in Recruiting, takes time and long budgeting procedure, so PT Kalos Anthrope Solusi act as a bridge for both party. While talented youngster  can prove themselves, our partner also can simplify their recruiting processes through B2B Scheme.
Learn Technology Implementation
Our Client & Project come from Multinational Company, handled big Companies with hundred / thousand branch, build a complex solution for the user, and give you great experience for  you to working in Team and Complex Project Management.
Company Overview
Industry Computer/ Software/ IT/ Consultancy
Address Menara BCA 50th Floor Jl. MH. Thamrin No. 1 Jakarta 10310
Tanggal berakhir : 03 April 2023
APPLY
Perhatian!
Semua lowongan yang tayang di website www.relasio.com sudah melalui proses verifikasi.
Relasio.com tidak bertanggung jawab bila terjadi hal-hal yang dapat menimbulkan kerugian bagi Anda. Kami menyarankan agar Anda tidak memberikan uang sebagai pembayaran atas biaya pendaftaran, biaya administrasi atau dalam bentuk apapun agar terhindar dari penipuan.