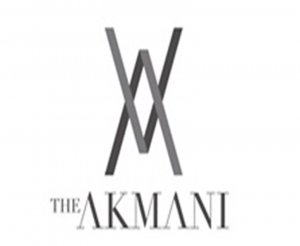 Job Description

Manage and oversee the entire accounting team
Conduct all necessary training to keep the team's skills and knowledge up to date
See that tax interviews are conducted properly with clients
Ensure that all necessary documents are requested, collected, and compiled
Review corporate and personal income tax returns to ensure accuracy
Advise business owners and individuals regarding the tax code
Oversee the processing of state and federal payroll taxes

Job Requirement

Minimum Bachelor's degree in Accounting/Finance
Young energetic and potential candidate
Must possess a Certified Public Accountant (CPA) license in good standing
Quickbooks ProAdvisor certification required
Minimum 3 years' experience in management
Extensive corporate and personal tax experience
Exceptional computer skills, including Microsoft Office and databases

Company Description
A one of a kind boutique hotel
A unique boutique hotel, venue, restaurant, rooftop bar serving as a melting pot for the eclectic community set on a historic downtown street. A hidden gem nestled deep within Central Jakarta. Well-appointed rooms, event spaces, business gatherings, wedding venue, and more, in the heart of Downton Jakarta. Enjoy the vibrant menu and city views as you sleep in a room fit for a king (bed).
Company Overview
Industry Hotel /Resort/ Inn/ Cottage
Address Jl. KH Wahid Hasyim Thamrin No.91, RT.1/RW.4, Gondangdia, Kec. Menteng, Kota Jakarta Pusat, Daerah Khusus Ibukota Jakarta 10350
Tanggal berakhir : 30 Augustus 2022
APPLY
Perhatian!
Semua lowongan yang tayang di website www.relasio.com sudah melalui proses verifikasi.
Relasio.com tidak bertanggung jawab bila terjadi hal-hal yang dapat menimbulkan kerugian bagi Anda dan tidak memberikan uang sebagai pembayaran atas biaya pendaftaran, biaya administrasi atau dalam bentuk apapun agar terhindar dari penipuan.