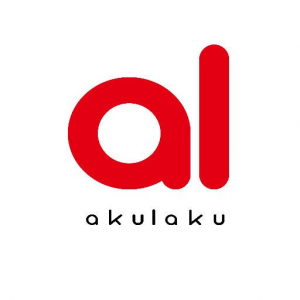 Login untuk melihat gaji
Fresh Graduates / Entry Level,Senior Staff,Executive Staff / Middle Staff
Job Description
Generates, edits, and publishes daily social media content that builds meaningful connections, drives sales, improves the customer experience, and influences the community to take action, including opt-in and purchase participation for shows, tours, retail, in-person traffic, sales, and other initiatives.
Develops and executes social media strategy based on competitive research, identified audience and known motivations, and leverage best available promotional tactics, techniques, digital tools and platforms.
Clearly identifies and understands best audience targets and opportunities for each marketing campaign in order to optimize ROI and customer experience.
Plans, creates and maintains editorial calendars for brands.
Continuously improves by capturing and analyzing the appropriate social data/metrics, insights and best practices, and then acts on the information.
Collaborates with other departments (customer relations, sales, operations, etc.) to manage reputation and coordinate actions.
Assists with paid digital advertising strategies and analysis and applies learnings as it influences organic strategy.
Creates and provides analysis for detailed organic social media reports on various marketing campaigns to be shared with management and partners.
Monitors digital marketing trends, identifies and implements new opportunities.
Assists with marketing projects as needed and performs other duties as assigned.
Job Requirement
Bachelor's degree in communications, marketing, new media or related field required.
3 - 5 years, proven work experience in social media marketing or as a digital media specialist, social media coordinator, or similar role.
Demonstrable social networking experience and social analytics tools knowledge.
Knowledge, use, and extensive experience with social media platforms.
Excellent writing, editing, presentation and communication skills.
Knowledge of online marketing and strong understanding of major marketing channels.
Ability to work independently and with a team.
Exceptional attention to detail and commitment to providing high quality work.
Strong work ethic.
Positive attitude, detail and customer oriented.
Strong multi-tasking and organizational abilities.
Experience with Content Management Systems.
Experience with Adobe Creative Suite (Photoshop, Premiere, etc.)
Company Description
Kami adalah perusahaan Internet yang mengeluarkankan pada e-commerce dan layanan keuangan online di negara-negara Asia Tenggara.
Kami mendirikan kantor kami di lima negara / wilayah, menyediakan layanan lokal untuk pengguna kami, termasuk belanja online dan cicilan.
Akulaku adalah mal belanja cicilan online pertama yang dapat Anda beli setiap item dengan mencicil.
Why Join Us?
Kemajuan Karir & Lingkungan kerja yang positif
Company Overview
Industry Financial Services
Address PT Akulaku Finance Indonesia, Sahid Sudirman center lantai 11, Jl. Jend. Sudirman No.86, RT.10/RW.11, Karet Tengsin, Tanah Abang, Kota Jakarta Selatan, Daerah Khusus Ibukota Jakarta 10250, Indonesia
Tanggal berakhir : 15 Maret 2020
APPLY