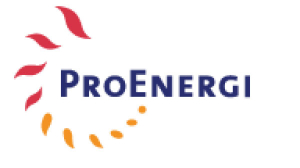 Job Description
Make a sales plan with a broader scale, target, and focus
Looking for new customers from the planned market segmentation
Make proposals and presentation materials to prospective customers
Conducting negotiations to achieve a mutually beneficial agreement
Fostering good relations with clients
Conduct company introduction
Providing product offerings and distribution schemes
Conducting reviews and surveys of potential customers
Negotiation to reach an agreement to maintain good relations with customers
Perform market analysis of products
Performing market segmentation
Conducting analysis of potential prospective customers
Propose, implement, monitor, evaluate the current promotion program strategy
Providing product quality assurance for clients and satisfying customer service
Evaluating complaints from customers and finding solutions
Perform maintenance on customer payments
Job Requirement
Maximum age 35 years
Minimum S1 education in major: marketing management, marketing, business, or similar fields with a minimum GPA of 3.25 (Scale 4.00)
Have a minimum of 4 years work experience as a key account/account manager/marketing tender or similar field
Able to communicate effectively and efficiently in English, both orally and in writing
Have a broad network
Have interpersonal communication skills, integrity and good cooperation
Accustomed to doing presentations and negotiations with customers
Can make reports with good analytical, writing and arithmetic skills
Target oriented, self-motivated, dynamic and hard worker
Able to operate Ms. Office especially Ms, Word, Ms. Excel, and Ms. Power Point
Have a passion for work in the field of sales
Willing to travel all around Indonesia
Have a driving license (SIM A)
Company Description
PT. Pro Energi is a provider of fuel trading established in 2006, which main based in Jakarta. As the business grew, Pro Energi developed into a commercial retailer fuel provider that continually meet customers' needs. We are professionally managed and oriented to a customer satisfaction, PT Pro Energi continue to serve the best as well as our goals to become a fuel commercial provider's leading solution in Indonesia.
Vision:
To be one of the most reliable energy solutions providers in Indonesia, enabled by world – class processes.
PT. Pro Energi adalah perusahaan penyedia bahan bakar industry yang didirikan pada tahun 2006 dan berpusat di Jakarta. Sebagai perusahaan yang berkembang, Pro Energi terus menerus berusaha untuk menjadi penyedia bahan bakar komersial unggulan yang selalu dapat memenuhi kebutuhan para pelanggannya, terutama untuk segmen manufaktur, pertambangan, komersial, perkebunan, transportasi, konstruksi, serta kelautan dan perikanan.
Saat ini, PT. Pro Energi memiliki beberapa cabang yang terletak di Kota Palembang, Surabaya, Samarinda dan Pontianak. Dengan dikelola secara profesional dan berorientasi pada kepuasan pelanggan, PT Pro Energi terus berusaha sebaik mungkin untuk mencapai tujuan kami untuk menjadi penyedia bahan bakar komersial terdepan di Indonesia.
Visi:
Menjadi salah satu solusi penyedia energi paling andal di Indonesia yang didukung oleh proses kelas dunia.
Company Overview
Industry Oil & Gas / Energy / Natural Resources
Address Gedung Graha Irama, Lt. 6 unit 6G, Jl. HR. Rasuna Said Blok X1, Kav 1-2, Jakarta 12950, DKI Jakarta
Lowongan kerja sudah berakhir