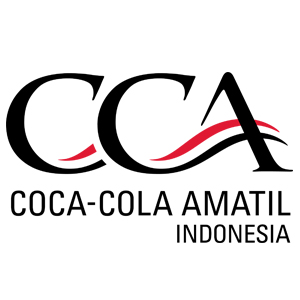 Login untuk melihat gaji
Fresh Graduates / Entry Level,Senior Staff,Executive Staff / Middle Staff
Job Description
Deliver an optimized Daily Production Schedule for selected production lines in the area of responsibility with maximizes revenue & service at the lowest possible cost.
Managing Production Schedule in SAP.
Balancing Production/Manufacturing Efficiencies and Inventory whilst maximising Customer Service level.
Managing Inventory of Materials for selected categories to within targets set in conjunction with National Material Planning. This includes run out of old materials and run in of new items.
Managing Materials arrival in full and on time for areas of responsibility through overseeing the capacity of warehouse and supplier.
Providing support and close communication to the Plant Operations and Warehouses Teams and other key stakeholders at all points in the process to ensure alignment with business objectives and priorities.
Job Requirement
Bachelor Degree in Engineering, Economics, or Business Administration area (preferably major in Industrial Engineering)
Minimum 3 years experience in Supply Chain Scheduling or PPIC and Material Planning), from FMCG Company is preferred.
Proficient in using ERP System, SAP APO experiences preferred.
Must have high skill level in Ms Office (Excel, Word, Project and PowerPoint)
Knowledge of Business Application, MRP, Inventory Management, Project Planning, Production Scheduling Technique, Supply Chain Management and Manufacturing Process.
Good in English communication
Placement in Cikarang Barat, Bekasi.
Company Description
Coca-Cola Amatil Indonesia, sebagai perusahaan minuman ringan terkemuka di Indonesia yang memproduksi dan menjual produk-produk dari Perusahaan Coca-Cola, selalu ingin memberikan layanan terbaik kepada seluruh pelanggan dan konsumen.

Pusat Kontak Nasional sebagai Layanan Pelanggan yang didukung oleh Coca-Cola Amatil Indonesia sejak tahun 2005 adalah bentuk komitmen untuk memberikan kemudahan bagi pelanggan, konsumen maupun masyarakat yang ingin memfasilitasi dan membutuhkan layanan dari CCAI. Dengan didukung oleh sumber daya manusia yang berkualitas dan andal, proses dan sistem yang terintegrasi, kami siap membantu Anda.

Melalui layanan pelanggan dengan teknologi yang terintegrasi, kami menyediakan sumber daya manusia yang dapat memfasilitasi akses dan waktu yang sesuai dengan Tingkat Layanan Perjanjian, dan meningkatkan menjadi peluang bisnis dan membuat Manajemen Nilai Pelanggan.
Company Overview
Industry FMCG / CPG
Address South Quarter Tower C Level 22 (P, Jl. R.A.Kartini No.Kav. 8, RT.10/RW.4, Cilandak Bar., Kec. Cilandak, Kota Jakarta Selatan, Daerah Khusus Ibukota Jakarta 12430