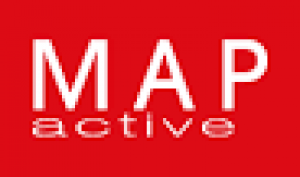 Login untuk melihat gaji
Supervisor / Superintendant / Coordinator
Job Requirement
Candidate must possess at least a Bachelor'sDegree from Economics, Management, Mathematic, or equivalen
Have an advance knowledge in operating microsoft excel and SAP.
At least 2 years experience as Data Analyst,Merchandise Analyst, Demand Planner, Business Analyst or auditor.
Good Understanding about SKU analysis, Budgeting, Forecasting, Gross Margin, and inventory/ Stock analysis.
Experience in composing reports and data analysis.
Fluent in English both spoken and written
Detail oriented and strong and sharpanalytical thinking
Company Description
MAP ACTIVE has over 850 sports & kids shops nationwide including Planet Sports, Sports Station, Kidz Station, Golf House, Planet Sports, Planet Kids and Planet Sports for women . Now listed amongst the Top 60 Global Sporting Goods retailers, and the No#1 in SE Asia , MAP ACTIVE plans to grow to more than 1000 stores by 2018 preaching its mission of a healthy body and spirit for all Indonesians. We have more than 50 brands, click hereto see the full list.
No #1 Sporting Goods retailers in SE Asia
Over 850 retail stores
Portfolio over 50 brands
Presence in 64 Indonesian Cities
Company Overview
Industry Advertising / Marketing / Promotion / PR
Address PT MAP AKTIF Adiperkasa 26th Floor, Sahid Sudirman Center – Sahid City Jl. Jend. Sudirman kav. 86. Jakarta 10220.
Tanggal berakhir : 01 Maret 2020
APPLY