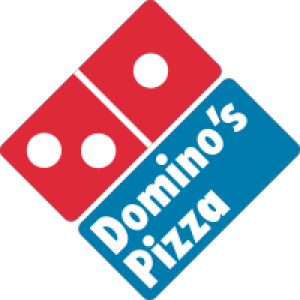 Login untuk melihat gaji
Fresh Graduates / Entry Level,Senior Staff,Executive Staff / Middle Staff
Job Description
Fulfilment Man Power Request
Establishes recruiting requirements by studying organization plans and objectives
Builds applicant sources by researching and contacting community services, colleges, employment agencies, recruiters, media, and internet sites;
Determines applicant requirements by studying job description and job qualifications.
Attracts applicants by placing job advertisements; contacting recruiters, using newsgroups and job sites.
Determines applicant qualifications by interviewing applicants; analyzing responses; verifying references; comparing qualifications to job requirements.
Evaluates applicants by discussing job requirements and applicant qualifications with managers; interviewing applicants on consistent set of qualifications.
Accomplishes human resources and organization mission by completing related results as needed
Job Requirement
Candidate must possess at least a Bachelor's Degree, Human Resource Management or Psychology.
Required language(s): English, Bahasa Indonesia
At least 2 year(s) of working experience as Recruitment Staff. Experience in Retail/Restaurant/Service industry is preferable.
Full-Time position(s) available
Company Description
Domino's Pizza Indonesia adalah tempatnya. Kami mencari orang-orang terbaik, yang berbakat, untuk bergabung sebagai Team Member sampai Store Manager di gerai-gerai Dominos Pizza, dan juga Team Head Office, bukan hanya yang tertarik dengan dunia makanan tetapi juga orang-orang yang meyenangkan untuk bekerjasama. Domino's Pizza Indonesia percaya bahwa pekerjaan adalah meraih kesempatan untuk belajar, tumbuh dan sukses. Kami bertekad untuk menciptakan tempat kerja di mana karyawan dihargai atau diakui untuk kontribusi yang mereka berikan dan memberikan kesempatan untuk tumbuh berkembang. Dominos Pizza Indonesia bukan sekedar tempat kerja, tetapi adalah keluarga.
Domino's Pizza berbagi misi yang sama di seluruh dunia: SALE MORE PIZZA AND HAVE MORE FUN!!
Tertarik untuk bergabung menjadi keluarga besar kami? Silahkan mencari posisi yang available dengan menekan tombol di bawah.
Company Overview
Industry F & B / Restaurant / Cafe
Address Sahid Sudirman Center level 25th, Jl. Jenderal Sudirman kav. 86. Jakarta 10220